Bell training your dog is a great way to keep your house clean and your dog happy. Bell training involves a bell, attached to a string, near your door. When your dog wants to go outside to potty, they'll ring the bell! In this article, we'll give you the step-by-step guide on how to bell train a dog.
Bell Training Your Dog: 5 Steps
So, you've decided to begin bell training. This guide will take you through the 5 easy steps of bell training. Luckily, this is one of the easier trainings to accomplish! And your dog will be thankful for your effort.
Step One: Attach a bell to a string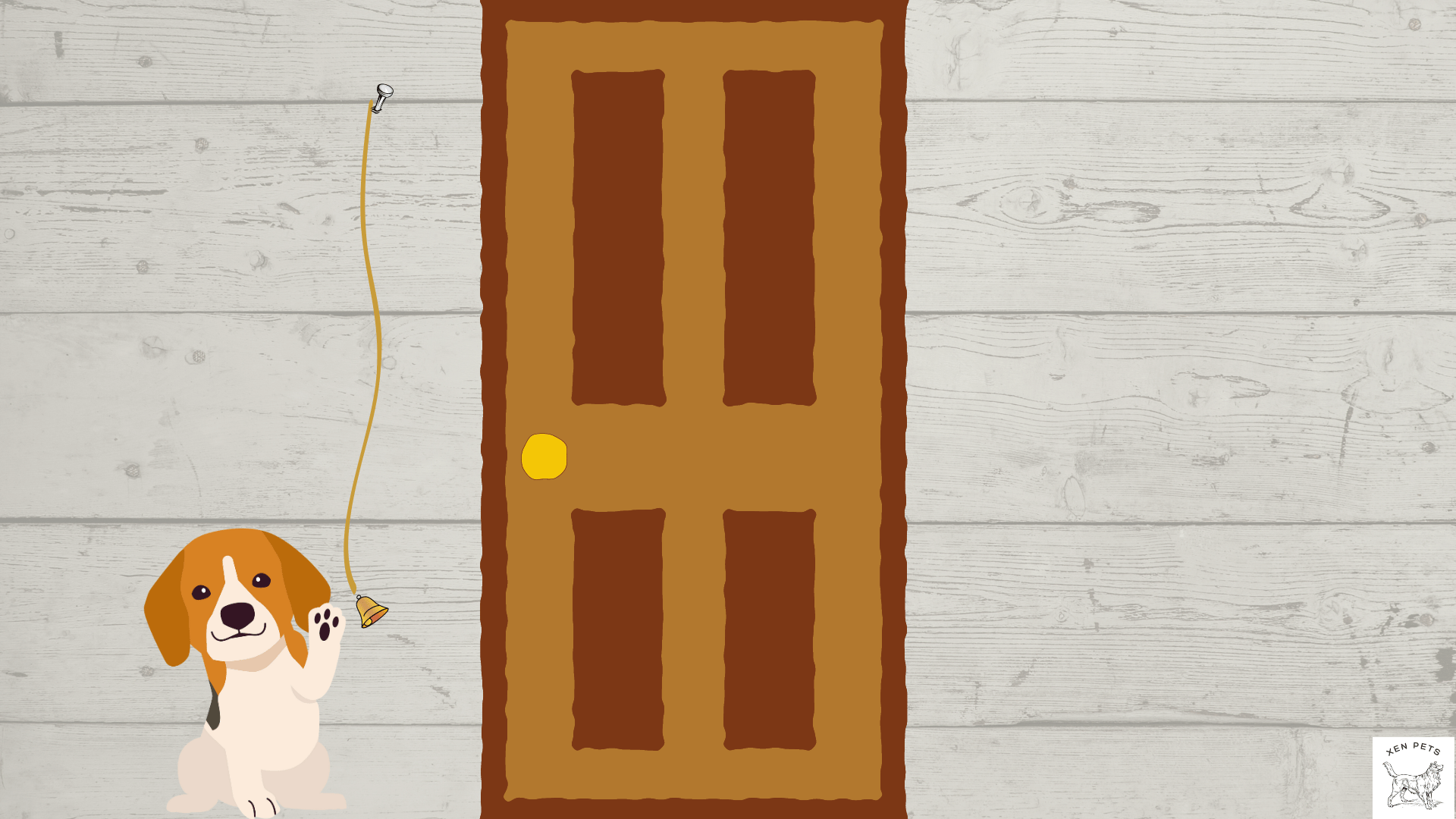 Attach a small dog potty bell to a string near your door. Without the bell, there is no bell training! Any small bell will work.
You can find a small bell at any hobby shop, Walmart, or Target. Once you have your bell, follow the steps below.
First, place a nail near the top part of your door. Remember, your dog will be hitting the bell with their paw so a nail is best. If you use tape, the string may fall down.
Next, measure the length of the string so the bell is around 1 foot off the ground. Tie the top part of the string around the nail.
Lastly, tie the bottom end of the string onto the bell.
Step Two: Introduce your dog to the bell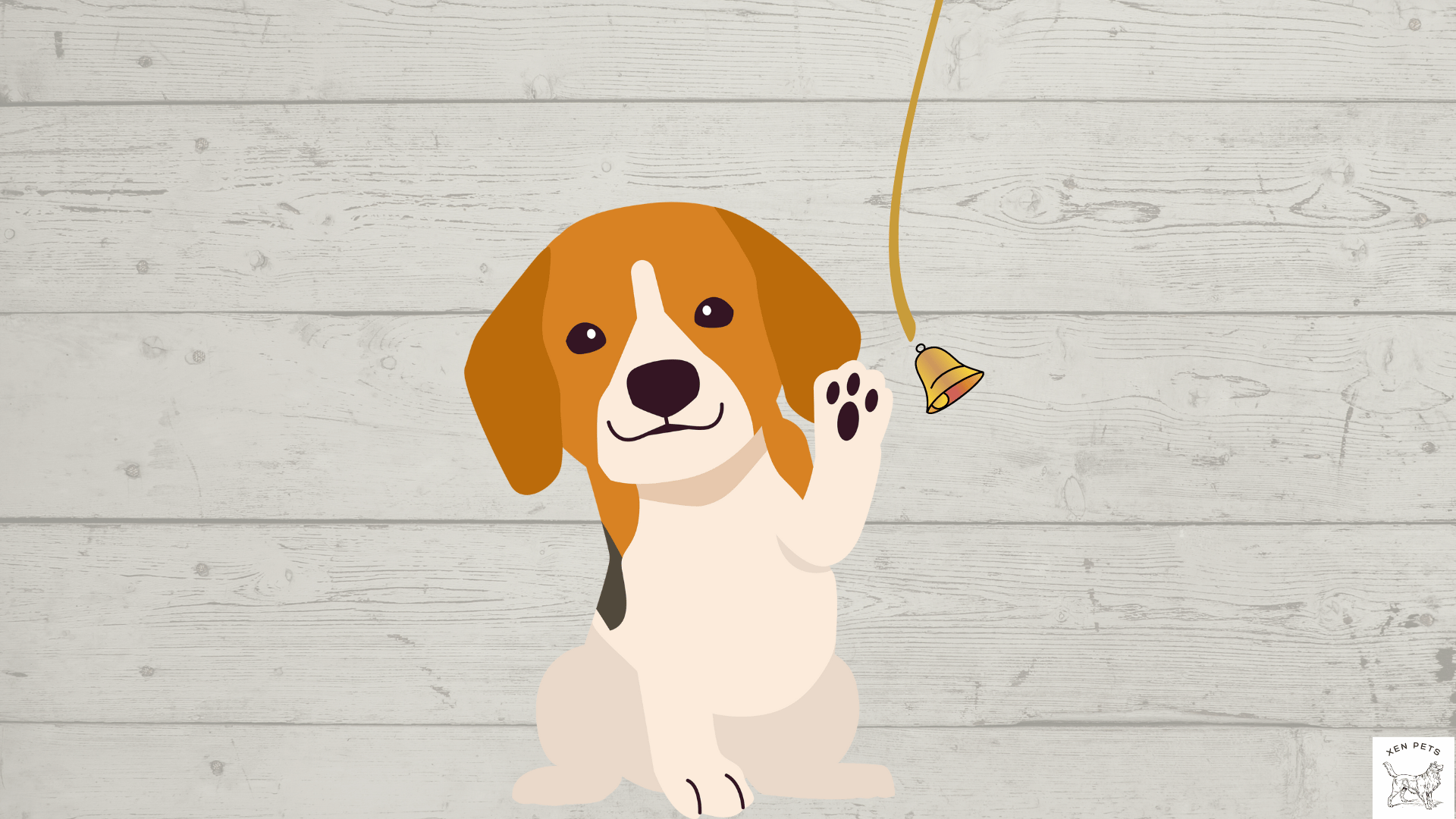 Show your dog the newly installed bell. Have your dog get familiar with how it works. Hit it a few times to show them it isn't scary.
When you go outside, hit the bell before opening the door. We want the "open door" to be associated with the bell.
Next, we'll teach your dog to ring the potty bell.
Step Three: Use your dog's paw to ring the bell
At first, your dog won't understand HOW to ring the potty bells. Whenever your dog wants to go outside, grab their paw and gently tap the bell. As the bell rings, open the door to let your dog out.
Additionally, use the potty bell every time your dog goes out. Although we are training for potty purposes, it's important your dog associates the bell with outside. Whether it's to potty or play.
They'll understand if they hit the bell, the door will open!
Step Four: Consistent training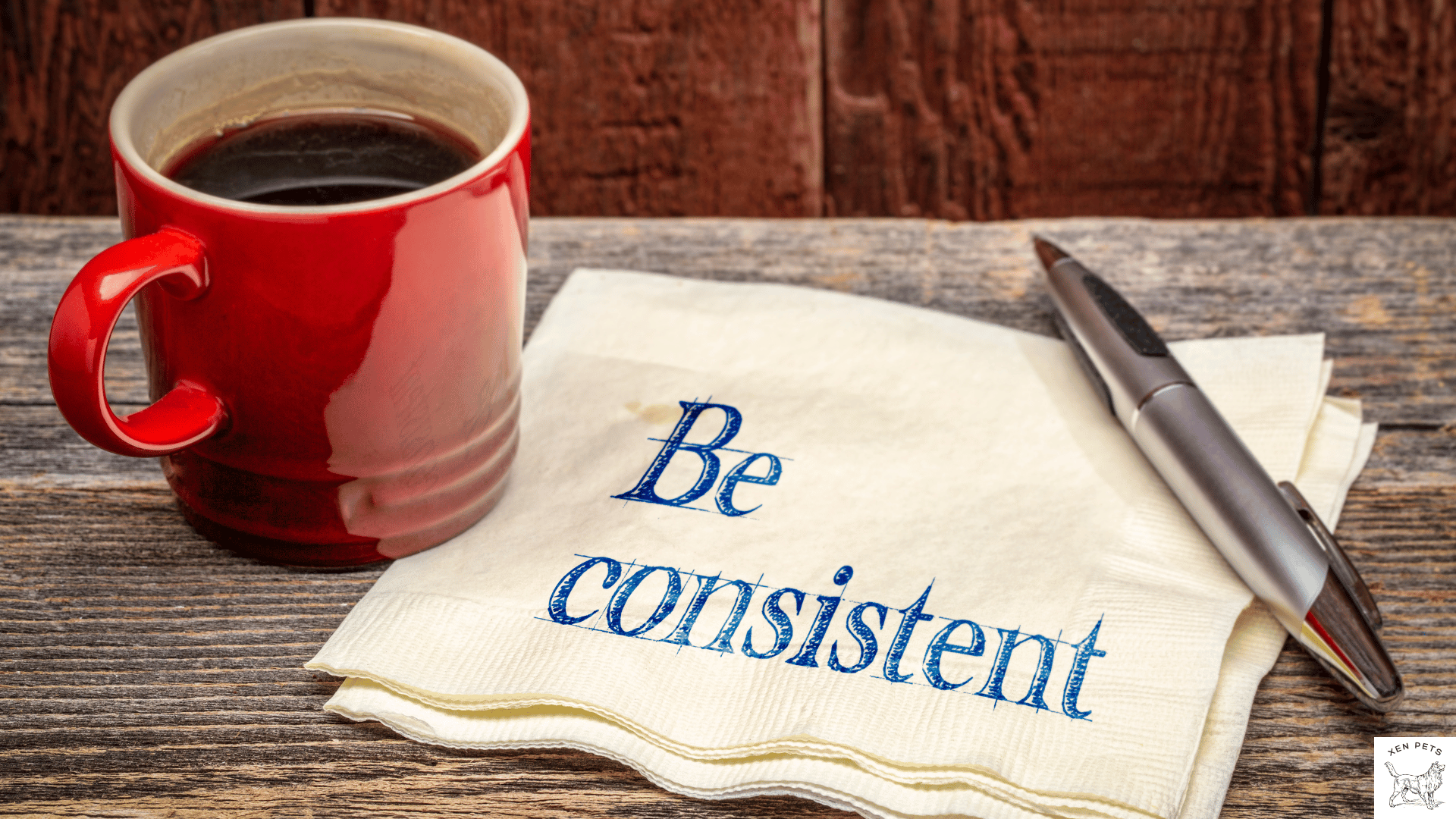 Potty training bells are one of the easiest ways to teach your dog how to express their needs and wants.
It might take a few training sessions, but after a while your furry friend will understand the dog potty bells. When your dog rings the bell on their own, give them praise, a treat, and of course open the door!
As always from Xen Pets, "consistency is key in training". Trust the training process and most dogs will become well-behaved.
Conclusion: How to train a dog to ring a bell to go outside
Training your dog to ring the bell when they want to go outside is a great way to give them control of their needs.
Having a puppy that can let you know when they need to go out will make life much easier, and it's easily achievable with enough patience and time.
It just takes practice, repetition, and positive reinforcement.
Utilizing the techniques shared in this blog post, you should have your dog bell-ringing in no time!
If you ever find yourself struggling with the training process, don't hesitate to reach out for help from a professional dog trainer or subscribe to our online dog training newsletter for more tips on how to train your furry friend. Good luck!