In the past, my dogs have all been stressed after moving. Moving to a new house can be a very exciting time for you and your family. It may even be exciting (or overly exciting) for your dog. So, if your dog is acting different after moving, keep reading.
Moving can cause issues for most dogs. They are used to familiar surroundings and the familiar things of your old house.
Keep in mind, your dog's behavior will change throughout the move, and they'll get used to the house at their own speed.
But that's OK! We're here to help and discuss a few ways to help your dog adjust to the new environment.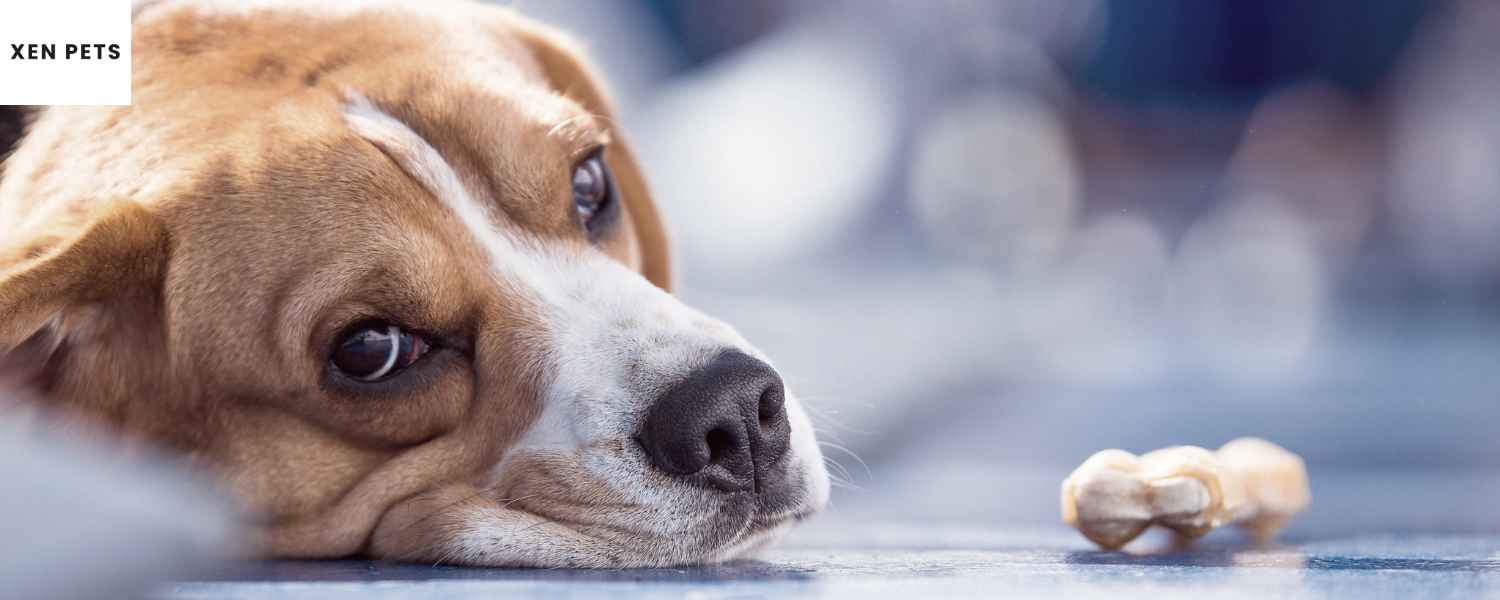 3 Tips To Help Your Dog In The New House
Let's look at a few tips to help your furry friend adjust to the new house.
It's important to remember they have no idea what is going on. If we keep this in mind, we can better help our anxious dog.
The most important part of introducing your dog to the new house is to set up your dog's routine. You want this routine to be familiar and stress free. Let's jump into it.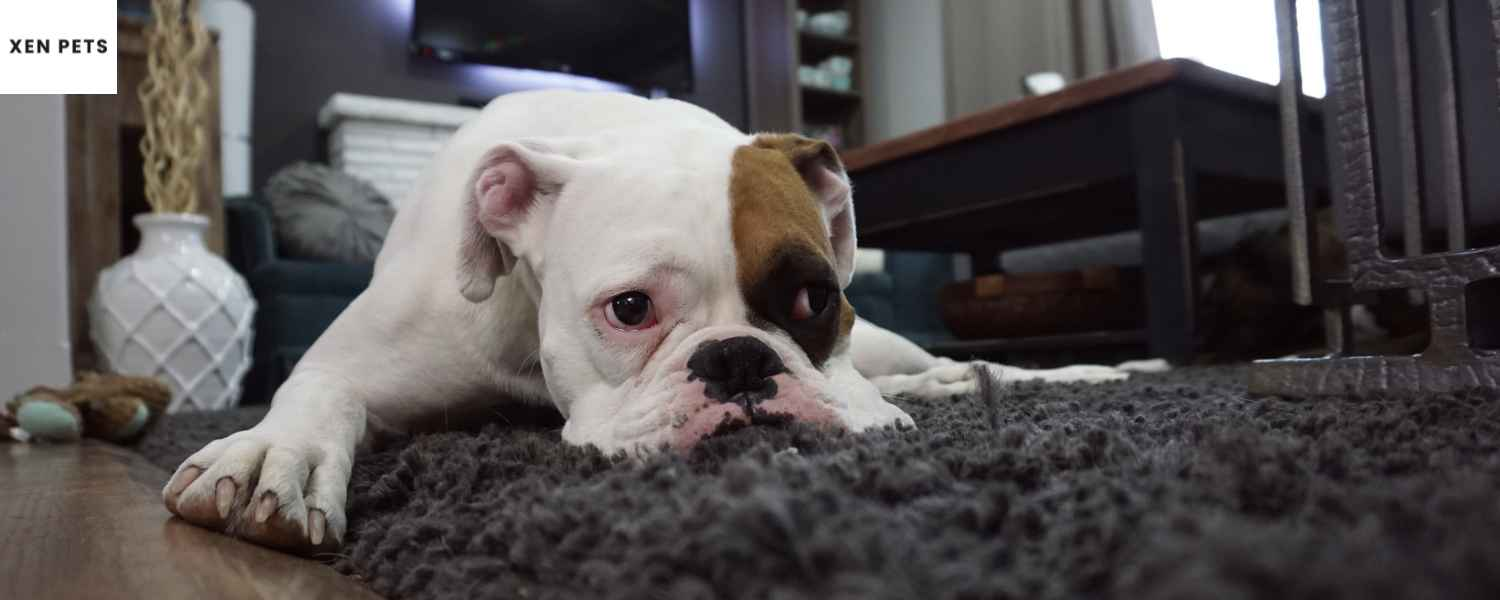 1. Comfortable Dog Bed and Place To Sleep
This is a big one. Just like us, our dogs spend a lot of their time sleeping. It's important to make this process as familiar as possible.
During the moving process, try moving their dog bed into the new space as soon as possible. This will help to alleviate your dog's stress as you spend time getting ready for bed and a good night's sleep. 
Although it's a new location and house, at least the bed is familiar.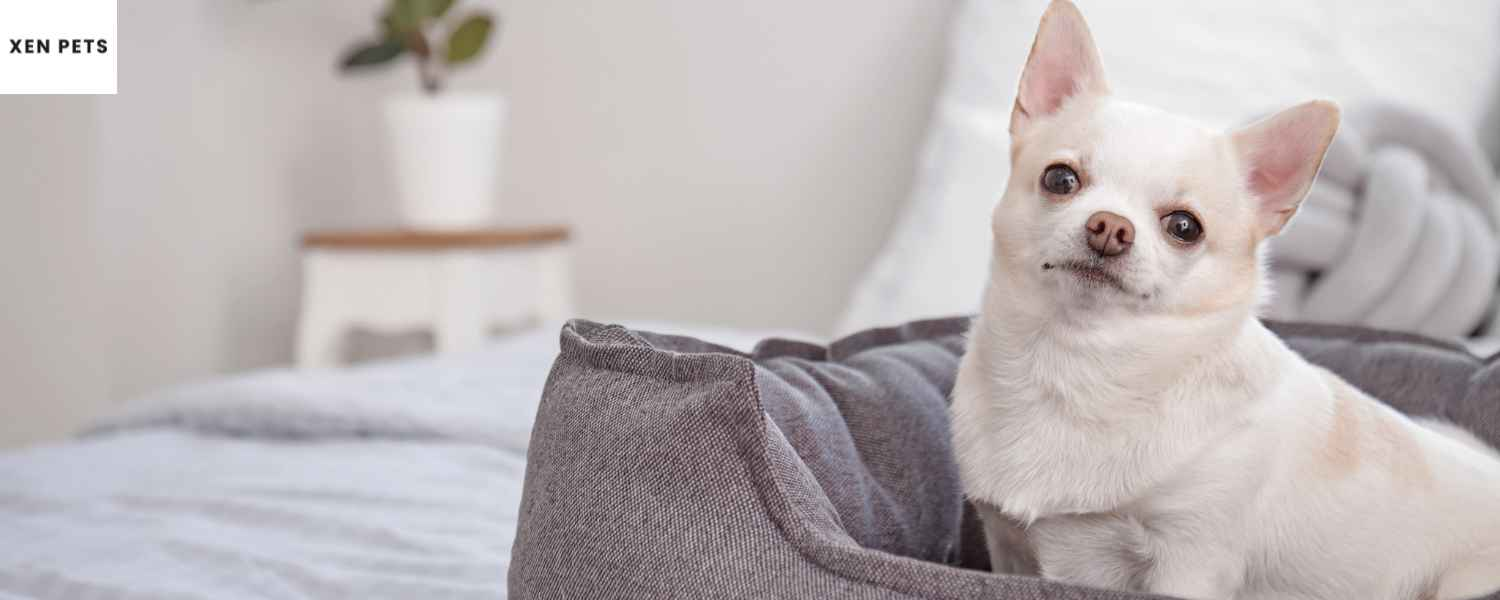 2. Plenty of Familiar Toys and Treats
Similar to the bed, bring your dog's favorite toy and treats to the new house.
Have a family member give them to your dog throughout the day, this will also help your dog's separation anxiety. They get both a treat and to spend time with the family!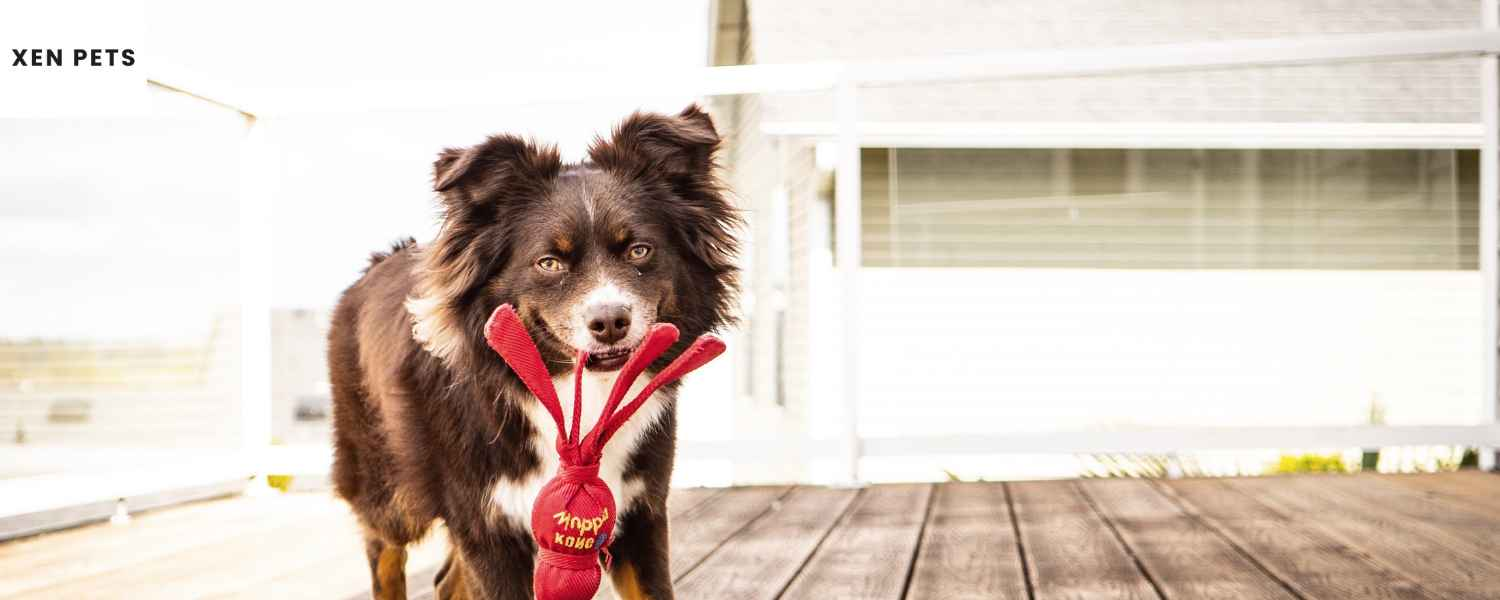 3. Walk Your Dog
Adjust your dog's life to the new home by taking them for a walk. Daily walks help to improve your dog's anxiety. 
A walk around the block helps your dog become familiar with the new surroundings and the other dogs of the neighborhood. Both you and your dog need to check out the scene anyway!
As pet owners, it's our responsibility to put in the time to make our dog comfortable.
Be Patient - It May Take A While For Your Dog To Adjust To The New Surroundings
We need to be patient. If the new house is making your dog anxious, you have to take it slow.
Through your own behavior, show your dog that you are comfortable with the house.
Bottom line
Be on the lookout for any signs of dog anxiety and provide comfort as soon as you recognize it. Let other family members know what your dog is going through. This can bring the whole family together for a greater good and help keep your dog calm!
Lastly, if severe behavior changes continue to occur. We suggest reaching out to a certified professional dog trainer. They'll help you and your dog get through a stressful move.
Learn more about your dog's anxious behavior, especially after moving, by checking out our article - Warning Signs Your dog Is Crying for Help.
Frequently Asked Questions
How long are dogs stressed after moving?
It depends on the dog. Some dogs take a few days to adjust, while others may take weeks or even months.
It really depends on how much the dog is used to change and how new stimulus is introduced into their environment.
How do I destress my dog after moving?
There are a few things you can do to help your dog destress after moving.
One thing you can do is to create a safe space for your dog in the new home. This could be a room where your dog can retreat to or a place outside where your dog can hide.
You might also want to give your dog old and familiar toys or blankets for your dog to play with and smell, as these will help him feel more comfortable in his new surroundings.
Finally, make sure to take your dog for plenty of walks and give him plenty of attention so that he knows that he is still loved and part of the family.
Why is my dog acting weird after moving?
It's possible that your dog is experiencing some anxiety after moving.
Dogs can often sense when their family members are going through a lot of stress, and they may react by becoming more anxious or restless themselves.
Moving with Your Dog - 5 Ways to Reduce Stress (Video)