Is Chamomile Good For Dogs? | Supplement Guide
What Is Chamomile
Chamomile is a trusted and widely used herbal medicine dating back centuries. It's made from a dried flower originating from the Maricaria species, which is a member of the daisy family! But is chamomile good for dogs? Yes, It has many uses and can be added to different recipes for both human and dog consumption. You'll find everything from chamomile tea to dog chamomile treats!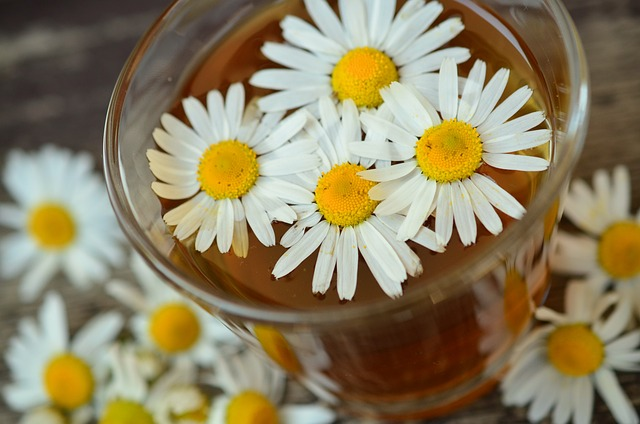 Dog owners and people alike use chamomile as a type of sedative to help with stress, mild anxiety, and insomnia. It has even been used for other issues such as inflammation, pain, skin irritation, muscle spasms. It has even shown to possibly help inflammatory bowel disease and provide relief to your dog's stomach.
Chamomile's benefits are believed to come from natural plant compounds called terpenoids which help your dog fight inflammation and other harmful issues. Chamomile for dogs is ultimately a super soothing herb!
Can You Give Your Dogs Chamomile or Chamomile Tea?
Your dog can absolutely have and possibly benefit from chamomile. Chamomile for dogs is ultimately a super soothing herb with many health benefits.
Although a nice cooled chamomile tea is a great option for humans, chamomile tea may not be the best option for our furry friends. Although you can't give your dog chamomile tea to drink, you could try putting some of the chamomile tea on their skin after bathing. This could help to ease irritated skin. So remember, dogs shouldn't drink chamomile tea, but you may put it in on their skin!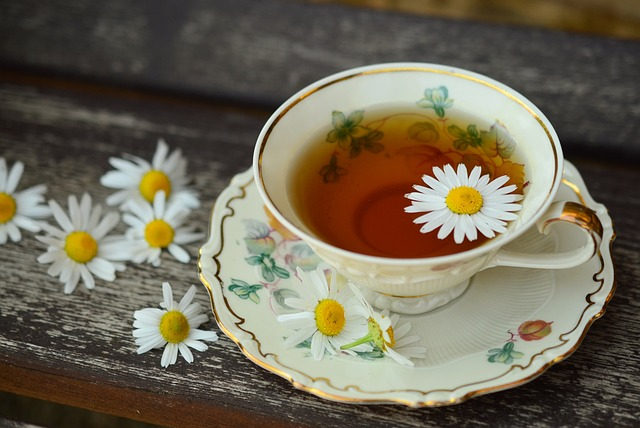 We recommend giving your dog chamomile treats designed specifically for them, and staying away from the chamomile tea alternative. You can try our calming chews for dogs which includes chamomile and other plant extracts. Giving your dog chamomile combined with our blend of herbal remedies can have terrific health benefits (super helpful for mild anxiety). Be sure to check out the posts on our blog for additional benefits!
Giving Your Dog Chamomile for Skin Irritation and Itchy Skin
One of the main benefits of chamomile for dogs are the helpful benefits for inflamed skin and coat. Your dog's skin is one of the main ways to know if something is wrong. Itching is an obvious symptom if your dog has a skin condition or is having an allergic reaction.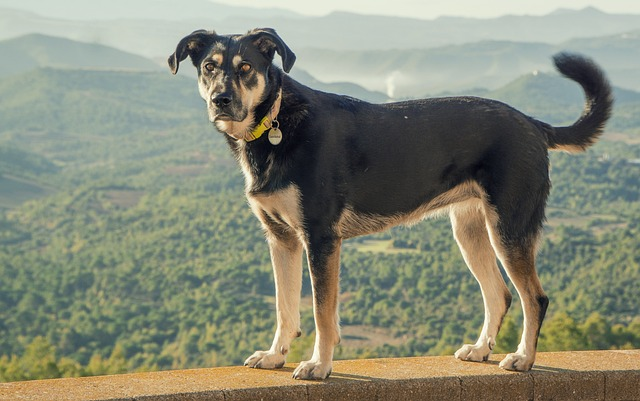 Chamomile helps to reduce swelling and is antimicrobial in nature to help heal skin infections. So consider giving your dog chamomile supplements or applying chamomile tea to their skin. They'll appreciate it!
Health Benefits of Chamomile
Relief for inflammation

May help with allergic reactions

Tea can be used a antimicrobial skin rinse

May help general skin irritation

May provide pain relief
A chamomile supplement may be a great addition to your dog's diet, but remember to always speak with your veterinarian to discuss any concerns you may have.
Is Chamomile Good for Dogs? | 4 Benefits