Social Anxiety - Dog Relief
Many dogs are social creatures, and most enjoy the company of other dogs and people. However, some anxious dogs suffer when around other dogs. This can make walks, dog parks, and even vet visits a nightmare. In this guide, we'll discuss how you can provide social anxiety dog relief.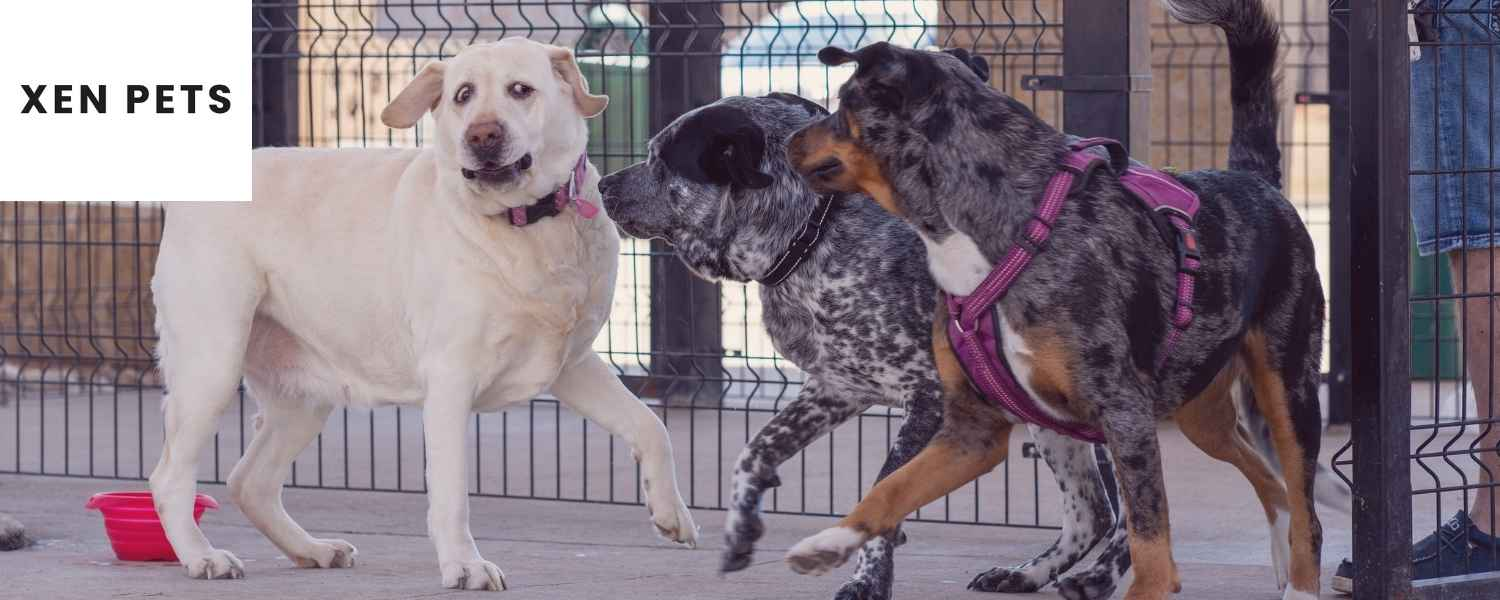 If your dog shows signs of social anxiety, fearful behavior, or even aggressive behavior there are a few things you can do to help.
As dog owners, it's important to show your dog calm behavior and avoid pushing your beloved dog into uncomfortable situations. Instead, gradually expose your anxious dog to small groups of people or other dogs in a safe and controlled environment.
You can also provide plenty of positive reinforcement in the form of treats and praise when they behave calmly around others. You can also look into treating your anxious dog with one of our calming chews for dogs.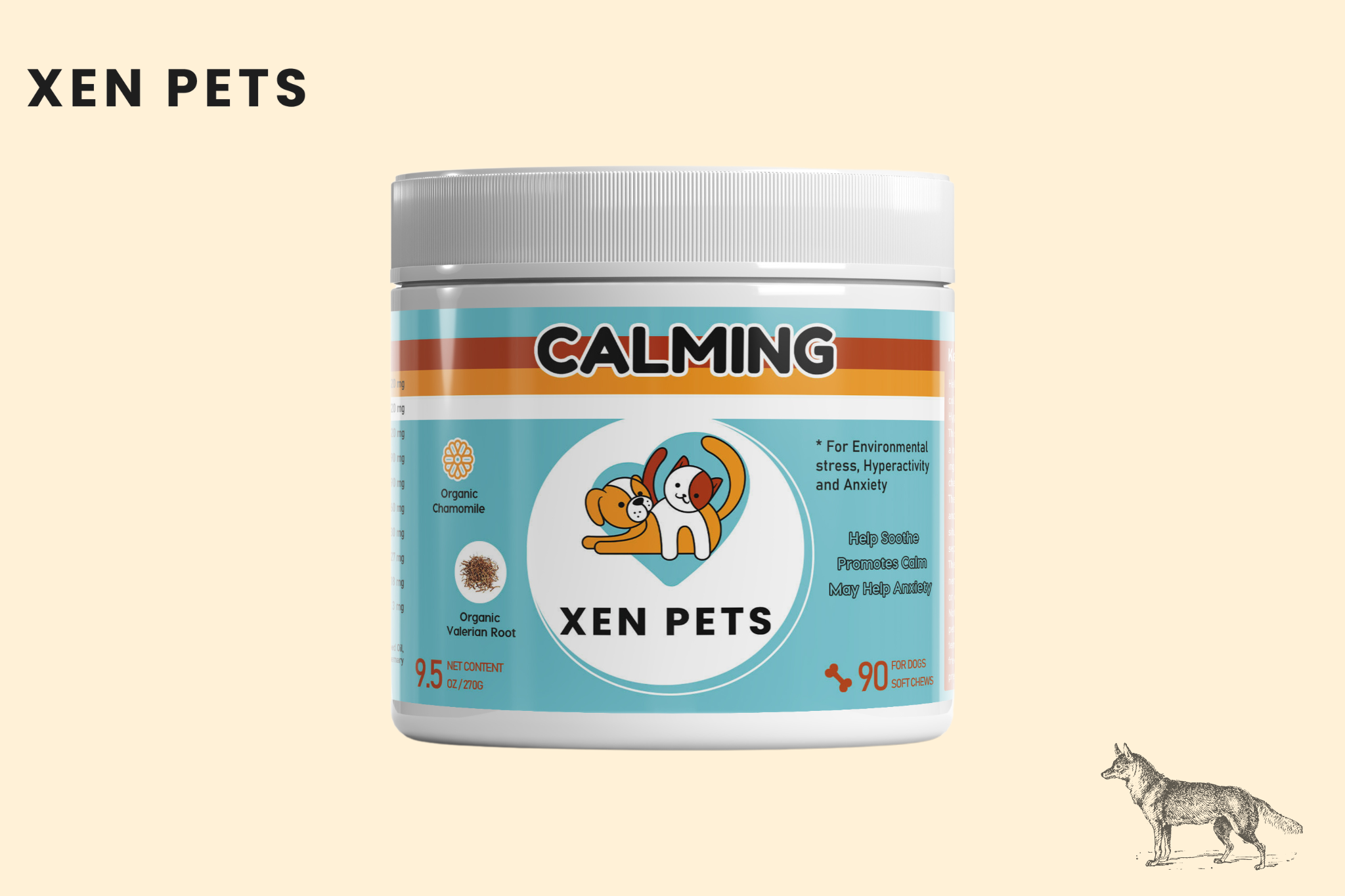 With patience and training, you can help your dog overcome their social anxiety and enjoy a fuller life.
Lastly, if your dog is showing signs of severe anxiety you may want to visit your dog's veterinarian and discuss an additional good treatment plan.
Is Your Dog Socially Awkward? | Dog Anxiety Guide
Providing Social Anxiety Dog Relief
I have an anxious dog who suffers from social anxiety. When we go on walks, he's always on high alert, darting his head back and forth as he scans the area for potential threats.
He's especially vigilant around other dogs, and he often barks and growls at them even when they're just passing by.
My Dog - Anxiety Around Other Dogs
Because of my dog's anxiety, I've had to be careful about where we walk and when, and I've had to keep him on a leash most of the time.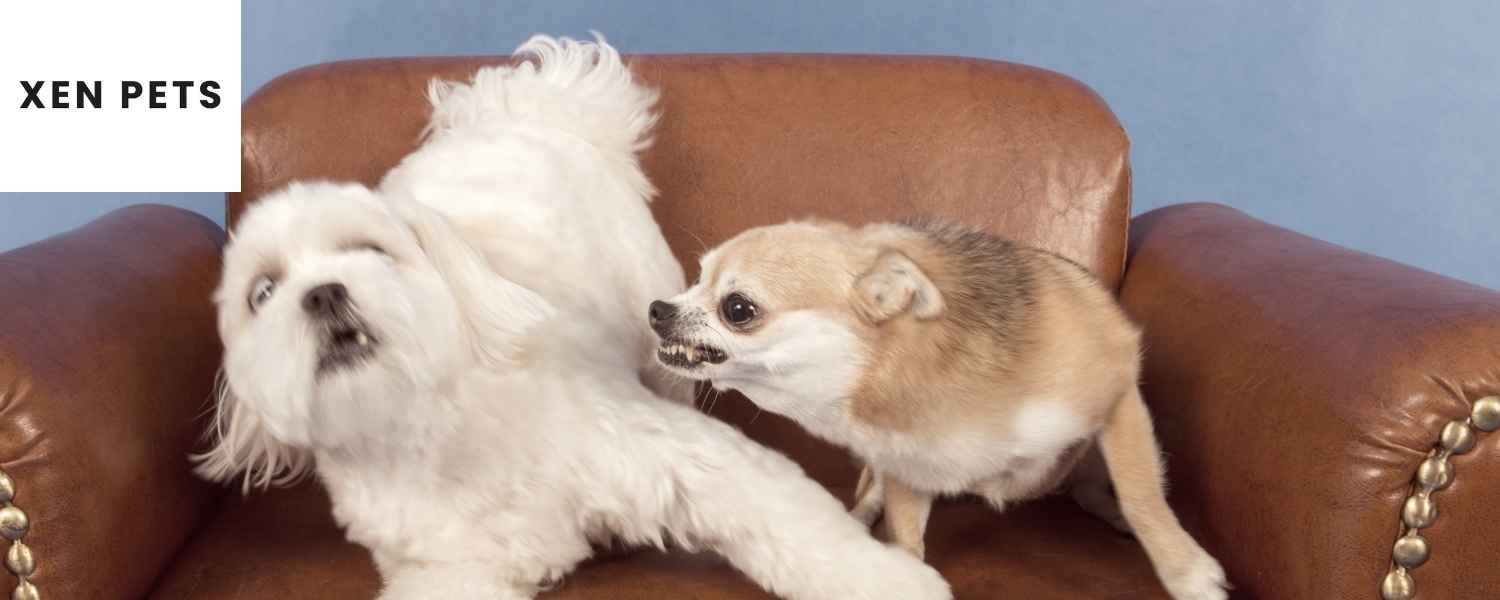 I know it's not easy for him, but I also know that it's important to help him socialize so that he can learn to cope and begin to reduce anxiety in him.
For example, I often take him to the dog park, where he can interact with other dogs in a controlled environment.
I also make sure to give him plenty of treats and praise when he does manage to calm down and relax around other animals.
With patience and perseverance, I'm hopeful that my dog will eventually be able to overcome his social anxiety.
Helping Your Dog Overcome Social Anxiety
If your dog is anxious or shy around other dogs, it can be tough to watch them miss out on the joys of playing with their canine buddies.
But don't worry - there are plenty of things you can do to help your furry friend overcome their social anxiety.
The first step is to get them used to being around other dogs in a positive way - for example, by taking them to the dog park and letting them watch the other pups play.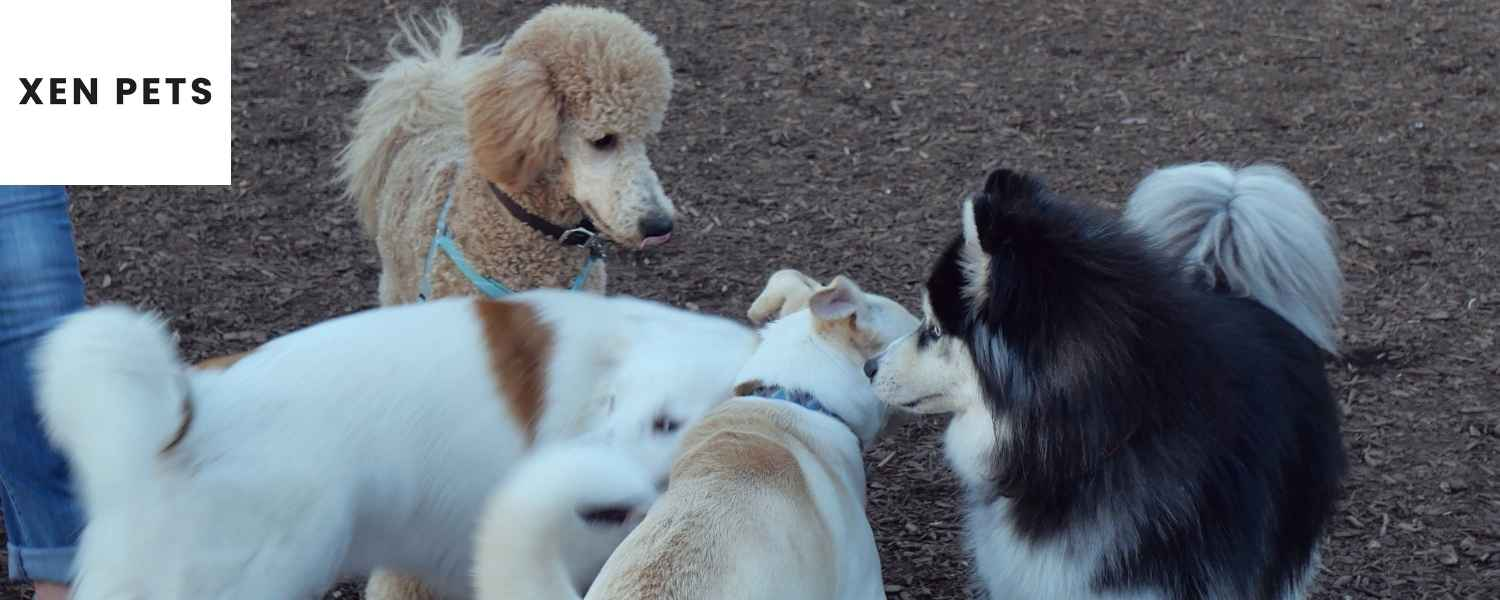 Once they're comfortable with that, you can start introducing them to other dogs one at a time, letting them approach and sniff each other at their own pace.
With some patience and perseverance, you'll help your dog make new friends in no time!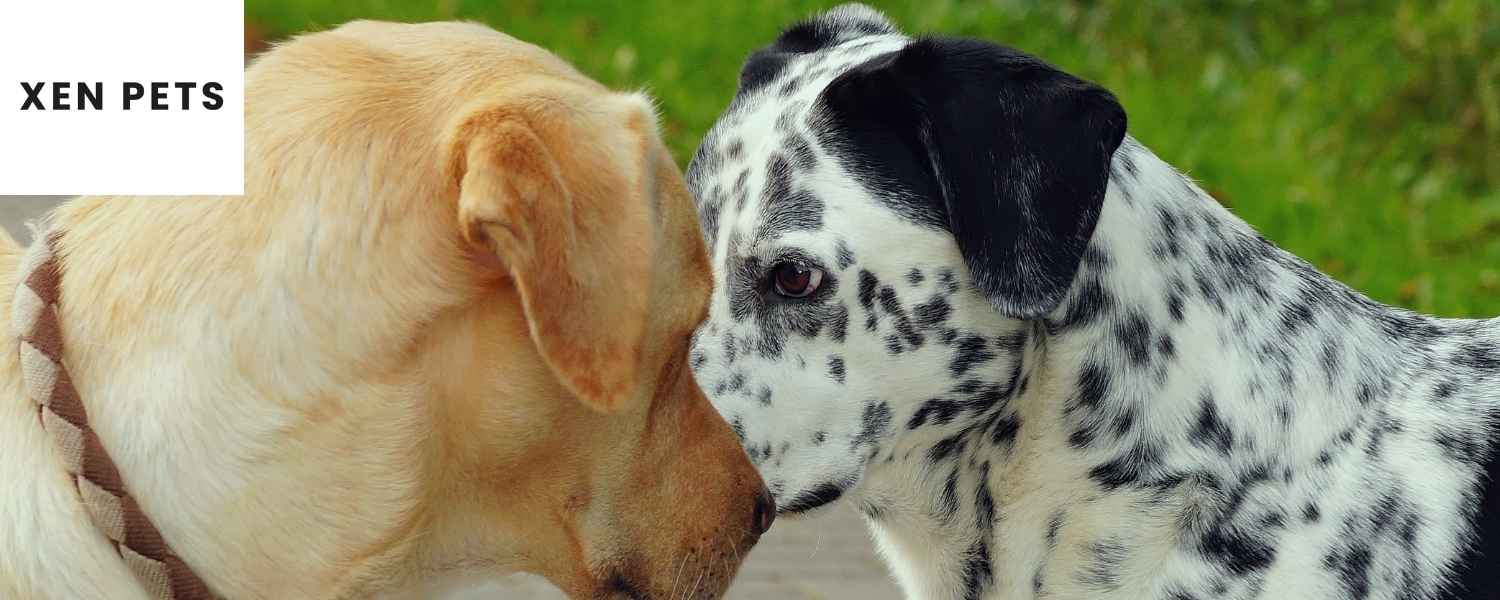 Here are a number of ways to help your dog's anxiety.
Visit dog parks

At a young age, introduce your puppy to other adult dogs

Rewards and treats for calm behavior

Regular exercise
Final Thoughts
Just like humans, dogs can suffer from social anxiety. But there are things that you as an owner can do to help your furry friend overcome their fears and enjoy time spent with other people and animals.
With a little bit of patience and effort, you can help your dog lead a happy and healthy life.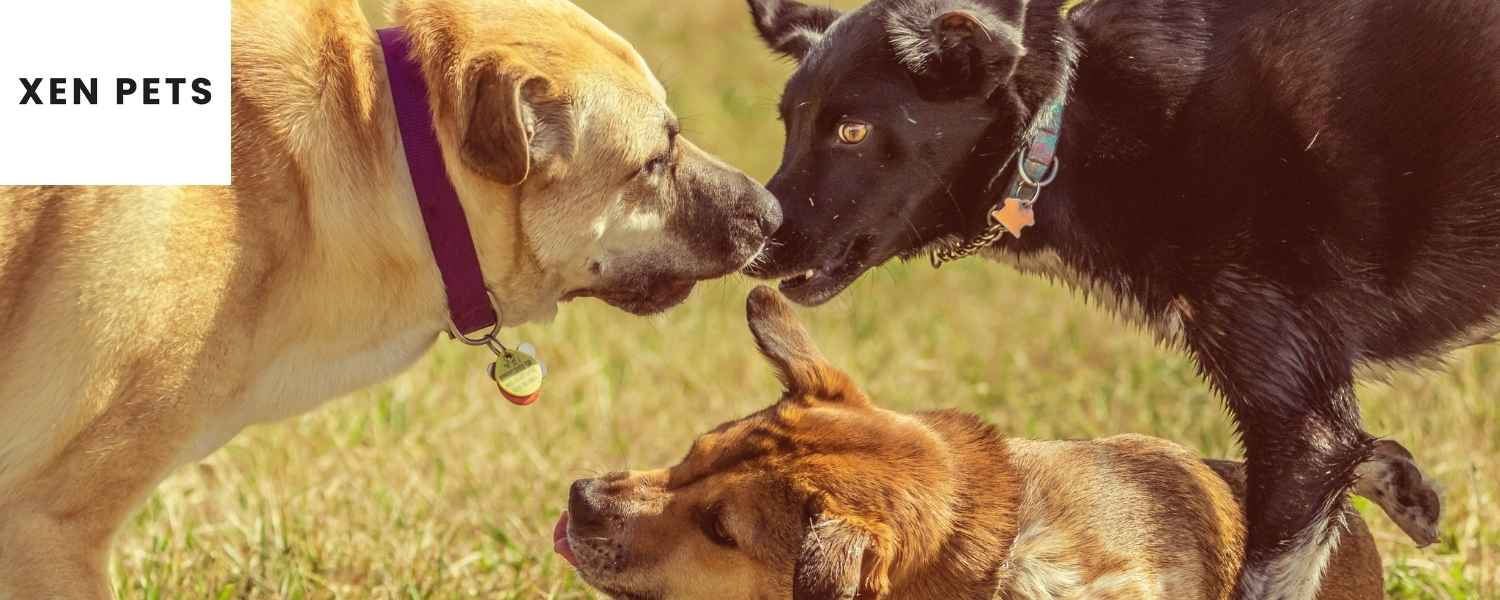 FAQ
How do I get rid of social anxiety in my dog?
Social anxiety in dogs is a common problem that can be difficult to overcome.
One way to socialize your dog is to gradually expose them to new situations. Start by walking them in quiet, low-traffic areas and gradually work up to busier streets and parks.
You can also introduce them to new people and animals in a controlled setting, such as doggy daycare or obedience class.
It's important to go at your dog's pace and not force them into any situation that makes them uncomfortable.
What dog is best for social anxiety?
French Bulldog

Cocker Spaniel

Dachshund

Golden Retriever

Labrador Retriever

Yorkshire Terrier (Yorkie)

Pug

Bernese Mountain Dog
How do you help a socially awkward dog?
If you have a socially awkward dog, there are a few things you can do to help them feel more at ease.
First, provide plenty of opportunities for your dog to socialize with other dogs. This can be done by taking them to the dog park, enrolling them in a doggy daycare, or arranging playdates with neighbor's dogs.
Secondly, avoid forcing your dog into situations that make them uncomfortable.
If they seem nervous around strangers, give them space and time to warm up at their own pace.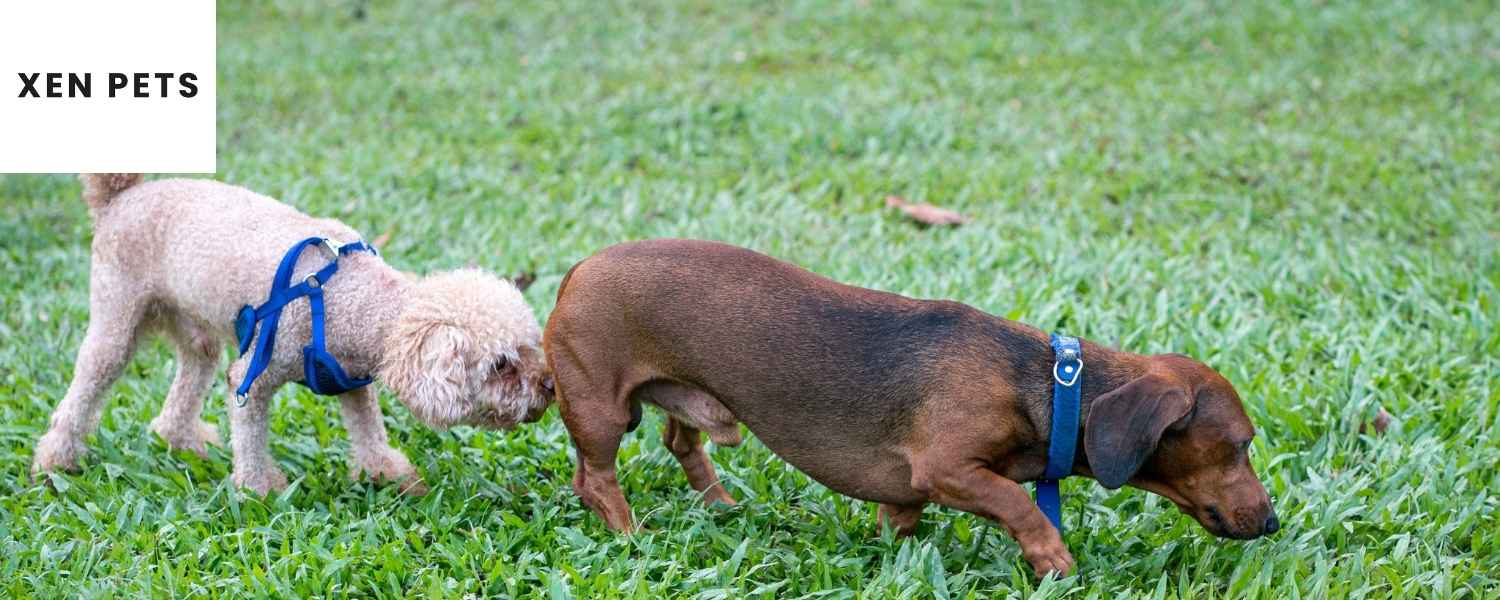 How do I socialize my dog who is afraid of other dogs?
It can be difficult to socialize a dog who is afraid of other dogs, but it is important to do so in order to help them lead a happy and healthy life.
One way to socialize a scared dog is by taking them to dog parks. At the dog park, they will be able to see other dogs and learn that they are not something to be afraid of.
It is important to go at a time when there are not too many dogs so that your dog does not feel overwhelmed.
See what happens when you put a group of introverted dogs together