Strongest Calming Treats For Dogs | Xen Pets
Calming treats come in all shapes and sizes, but which are the strongest calming treats for dogs? It all comes down to the active ingredients.
The Best Calming Treats Available - From Xen Pets
Let's take a look at the active and natural ingredients in Xen Pets calming chews for dogs.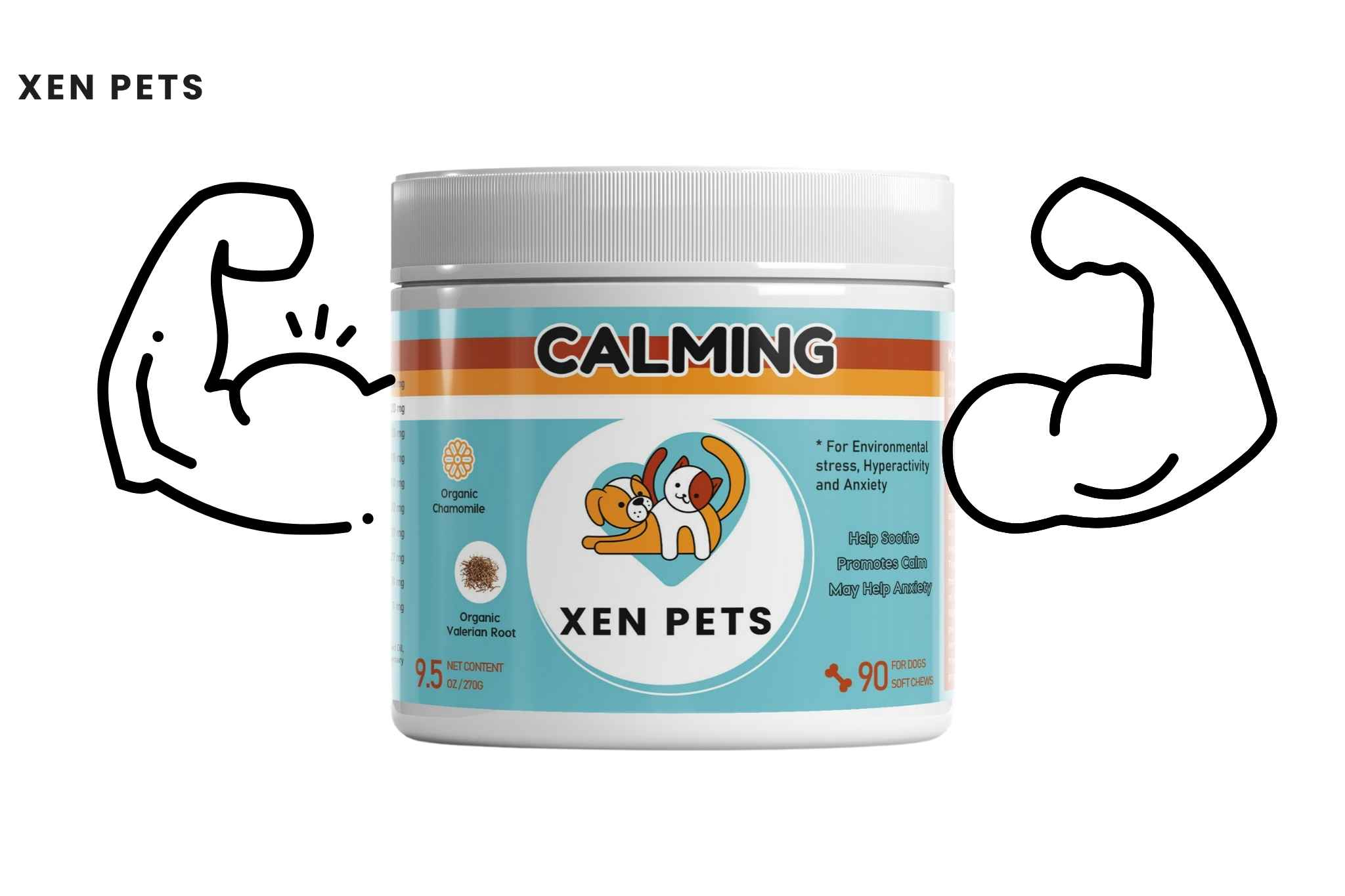 How potent and strong the treats are depends on these active ingredients and the dosage. The dosage is specific to dog weight and shouldn't be exceeded.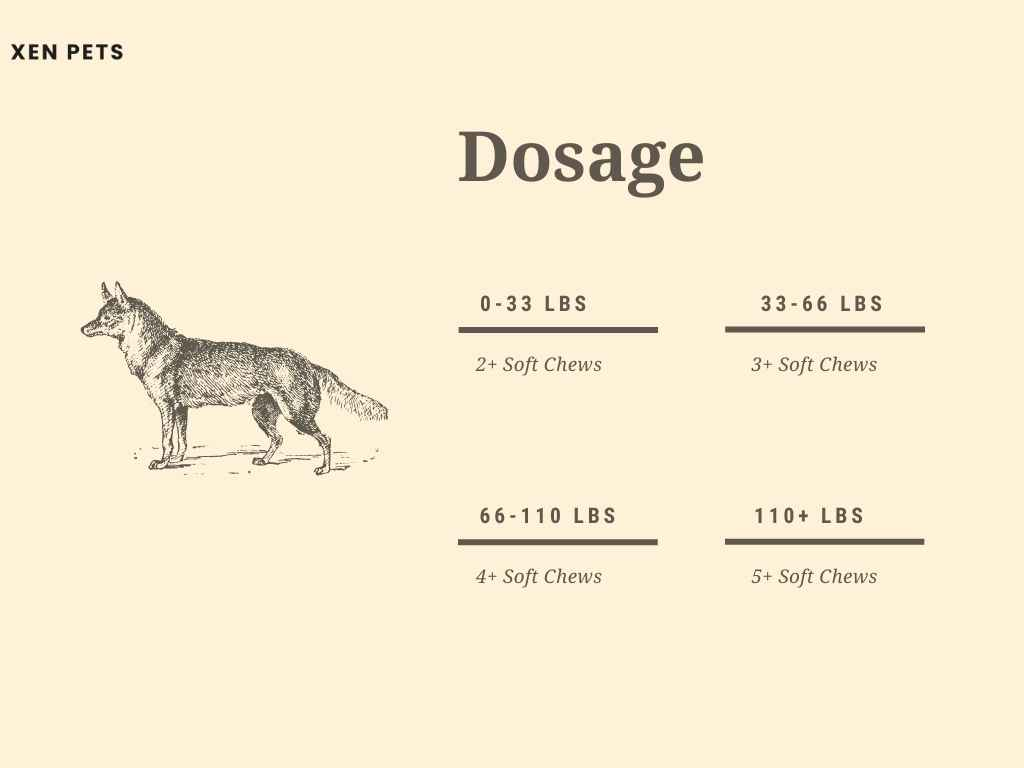 Our active ingredients are formulated from natural ingredients and herbs designed to increase health and cognitive function in your dog - all while being the strongest calming treats available.
Calming Treats For Dogs | A Guide To Relieving Dog Anxiety and Stress
Active Ingredients List In Our Strongest Calming Treats For Dogs
Hemp seed powder is not just for humans. It contains essential amino acids and fatty acids that your dog needs to stay healthy!

It also helps keep your anxious dog calm and relaxed.

Organic Valerian Root

Valerian promotes calmness and sleep by increasing levels of gamma aminobutyric acid (GABA), which helps to reduce anxiety.

Organic Chamomile

The chamomile plant has been used for centuries as a natural remedy to help with anxiety and promote relaxation.

When given in moderation, this flower can reduce separation anxiety in dogs while they're at home or away from their humans!

Organic Passion Flower

The calming and soothing properties of passion flower have been known for centuries to help promote relaxation, which can in turn reduce anxiety.

L - Tryptophan

L-Tryptophan is a useful amino acid which helps humans and dogs carry out general brain function.

Organic Ginger Root

Ginger is a healthy addition for any meal, but it's especially great when you're trying to keep your dog in top physical shape.

Ginger root has been shown time after again as an anti-inflammatory and antioxidant which can help prevent chronic diseases like cancer or diabetes! Most calming dog treats don't include this essential ingredient.

Theanine is a natural amino acid that can be found in many different plants and animals. It has been used to treat anxiety because it causes relaxation without drowsiness, making the supplement an excellent choice for anxious dogs, especially helping with destructive behavior!

Thiamine

It may be true that thiamine deficiencies are rare in dogs, but some think supplementing could help ease symptoms of anxiety.

Magnesium has been used for a number of treatments in dogs including treating constipation, muscle tension and to promote relaxation.
Wrap Up
Pet owners generally consider calming treats safe. But as always, please speak with your vet if you have any concerns about your dog behavior and about adding a calming supplement to their diet.
To make the strongest dog calming treats available, each of these ingredients were specially selected based on their calming properties. Help your anxious pet relax. Try a calming treat today!
Relief for anxious dogs

Keeps your dog calm

Relieve stress

May help reduce aggressive behavior

Help With Excessive Barking