Let's be honest, your dog's whining can be the most annoying thing in the world. It's constantly irritating and seems like it drags on forever. A whining dog is almost always doing it for attention. In this post, we'll discuss how to stop your dog from whining for attention.
Why is my dog whining?
Dogs are vocal animals, and whining is just one of the many ways they communicate with us.
While it can be frustrating to hear constant whining, it's important to understand what it means.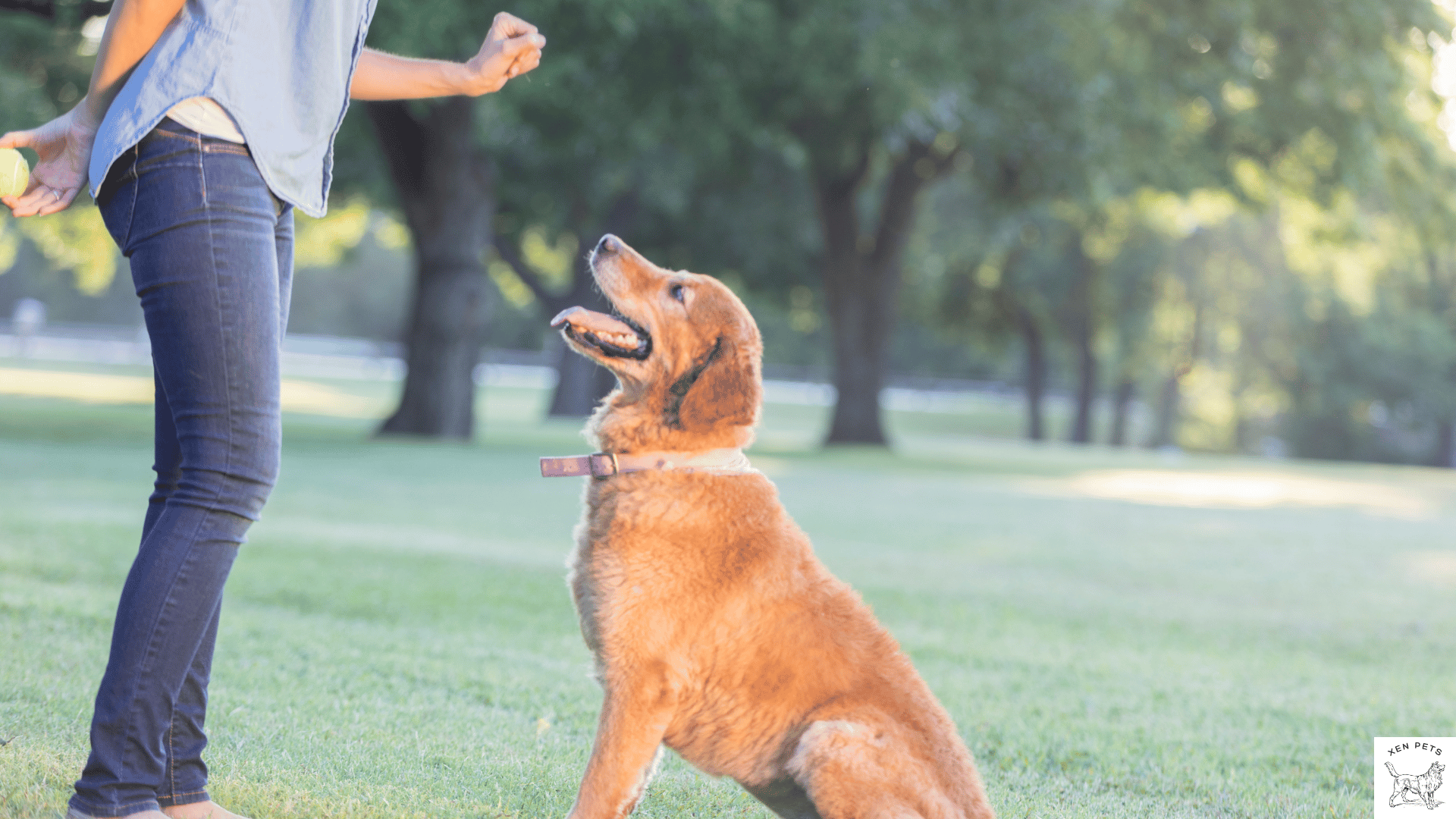 In some cases, most dogs whine because they're seeking attention or have a basic need that isn't being met, like hunger or needing to go outside.
Other times, it can indicate separation anxiety or stress, especially if it's combined with other behaviors like pacing or excessive drooling.
In more serious cases, a dog may whine due to pain or illness.
As dog owners, it's our responsibility to pay attention when our dog whines.
With patience and understanding, we can better communicate with our dogs and strengthen our bond with them. Let's learn how to stop your dog's appeasement whining.
How to make your dog stop whining: 5 Tips
Many dog owners struggle to stop their dog's attention seeking whining.
However, it's possible to train your dog so they stop asking for attention this way.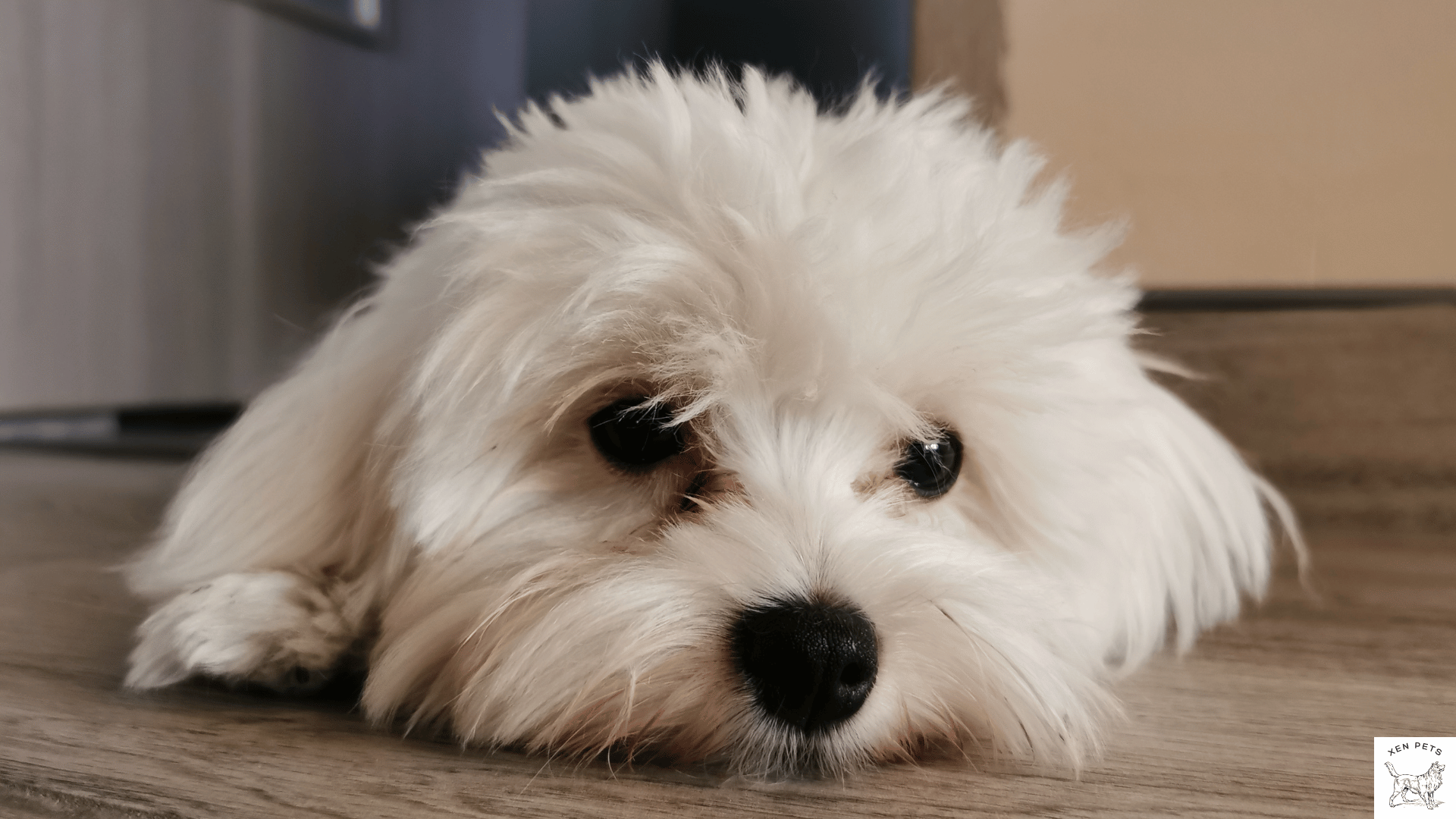 Let's take a look at some training tips and tricks that can help you refocus your pup's behavior towards more positive alternatives while ensuring they get the love and affection that all fur babies deserve.
Read on to learn how to manage excessive whining.
1. Ignore Your Dog's Whine
If your dog has a tendency to whine for attention, it can be tempting to give in to their demands just to make them stop.
However, it's important to resist the urge and instead ignore their whining.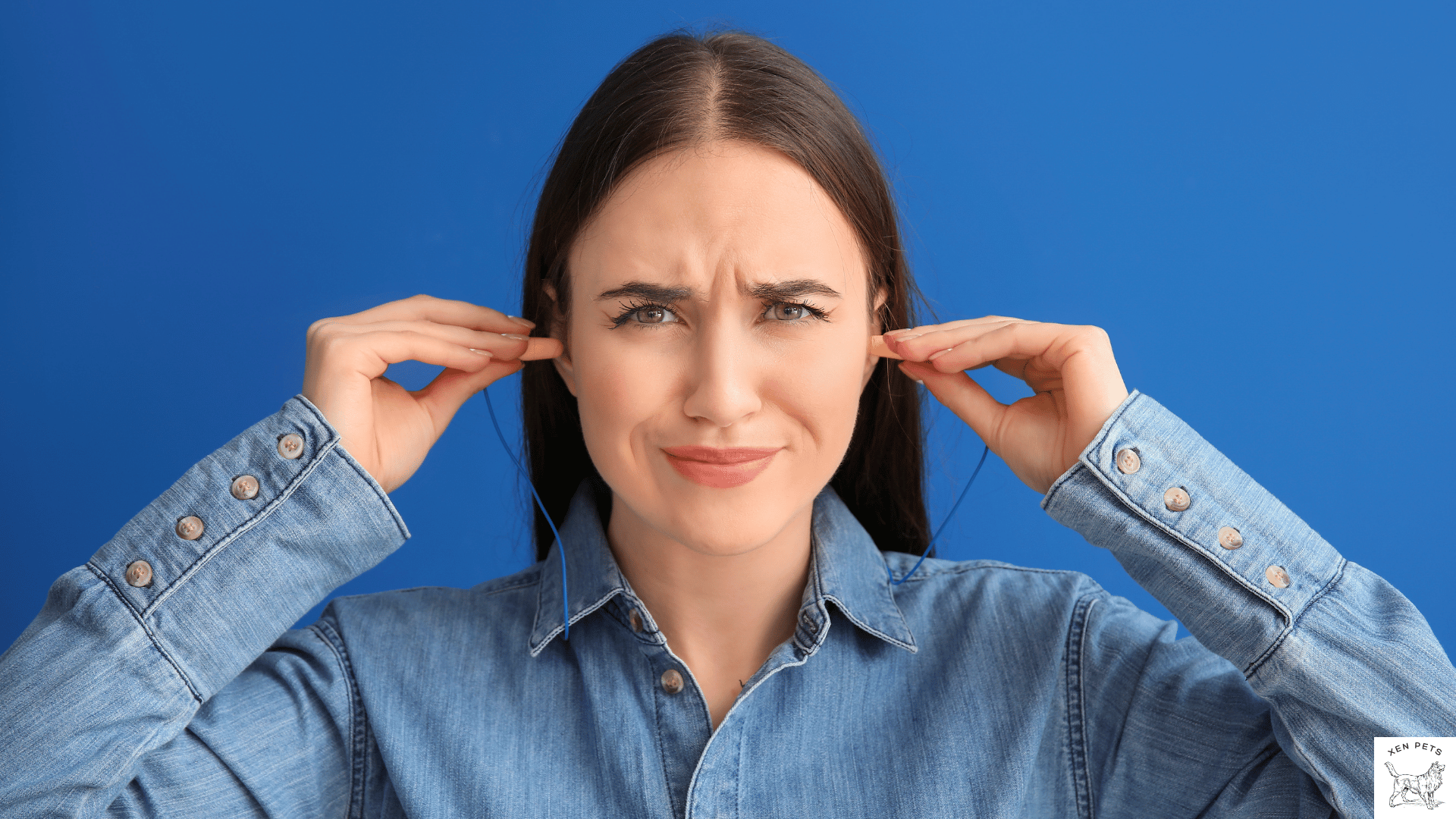 Many dogs learn through consequences, and if you consistently respond to their whining with attention or treats, you're only reinforcing the behavior.
By ignoring your dog's whining, you're sending the message that this behavior is not an effective way to get what they want.
Lastly, it's important to meet your dog's needs - if they're whining because they need to go outside or they're hungry, you can't ignore that. But if your dog is whining simply to get your attention, the best thing you can do is to ignore it.
2. Meet your dog's needs
Although you typically don't want to give attention to unnecessary whining, some whining needs your attention.
If your dog is hungry, thirsty, or needs to go potty it's important to care for these needs right away.
3. Comfort your dog during emotional distress
Dogs whine to express emotional distress, such as when they are feeling anxious or scared.
When dogs suffer, whining is a way for your dog to communicate their anxiety and seek comfort or reassurance from their owner.
The best way to help with your dog's anxiety is to make their living area as comfortable as possible.
Puppies also frequently whine as a form of communication, using it to alert their mother or their siblings when they are hungry, cold, or need to be cleaned.
4. Reward calm behavior
It's important to remember the significance of rewarding your dog's calm behavior.
When your dog is relaxed and well-mannered, it's important to praise and reinforce that conduct.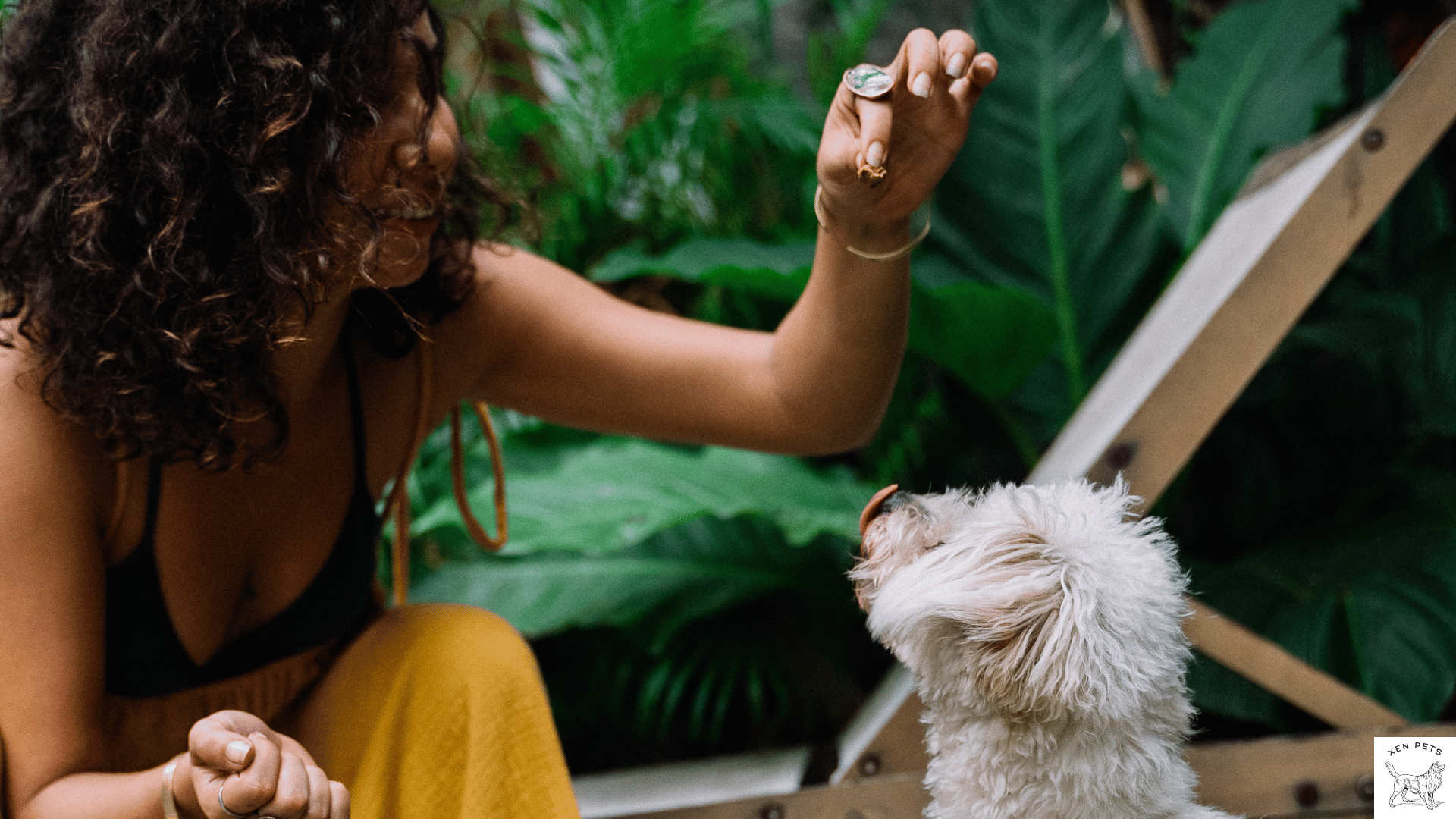 Giving your dog treats for calm behavior not only encourages them to stay relaxed, but also helps them understand expectations and boundaries.
By rewarding your dog for being calm, you're fostering a positive environment that will ultimately strengthen your bond and lead to a more peaceful and respectful coexistence.
Shop Now: Calming Chews for Dogs
5. Is your dog in pain?
Whining is one of the most common signs that your dog is in pain.
As responsible dog owners, it's our duty to pay attention to your dog's physical behavior and be attentive to their needs.
It's essential to take them to the veterinarian immediately if you notice constant whining or any other sign of pet distress.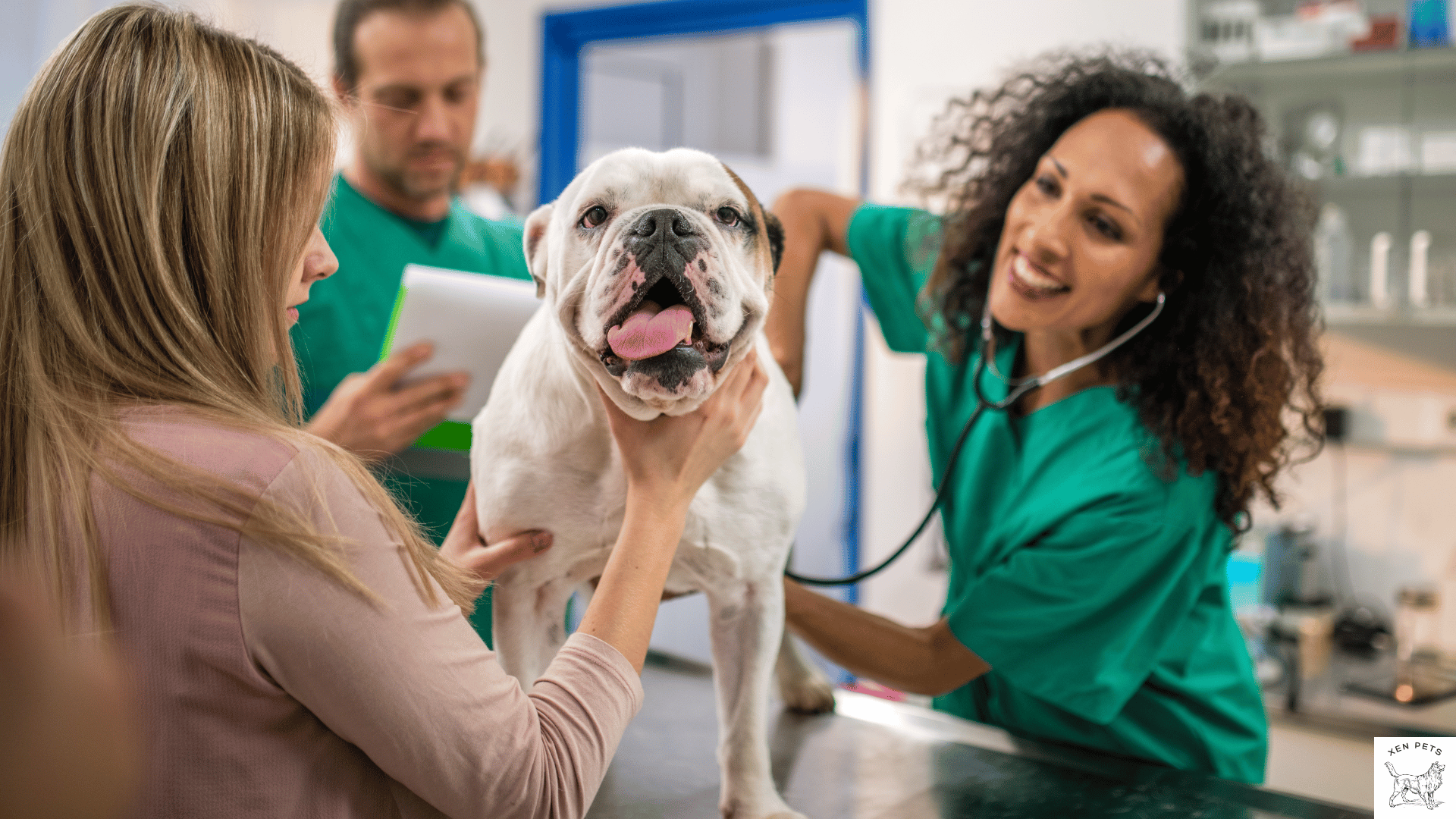 On the other hand, if your dog isn't in pain and you can't get a handle on their whining, it might be time to see a certified professional dog trainer.
Why is my dog whining at night all of a sudden?
As much as we adore our dogs, their late night whining can leave us feeling frustrated and confused.
While it can be difficult to pinpoint the cause of their distress, there are many potential reasons why a dog may whine at night.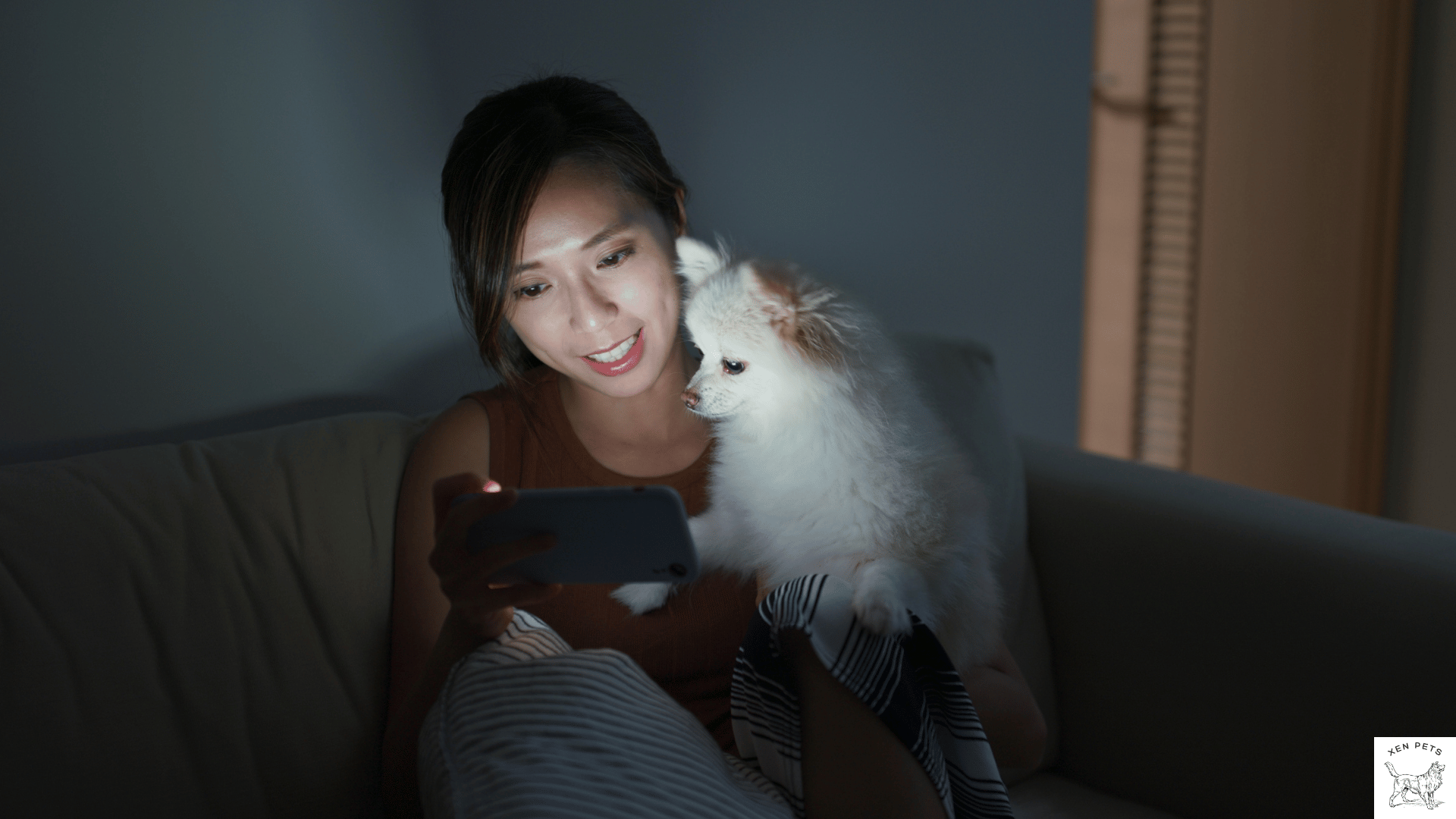 Perhaps they are feeling anxious or uneasy, experiencing physical discomfort, or simply seeking attention or reassurance.
Regardless of the reason, it's important to approach the situation with patience and understanding.
By taking the time to identify and address the root cause of their whining, we can help our loyal pups feel more comfortable and content during their nighttime sleep.
6 Reasons your dog whines at night
1. Boredom
Your dog may simply be bored at night and is whining for attention. In this case, It's best to ignore their whining and try to get some sleep.
2. Separation anxiety
Your dog might be going through separation anxiety. During these periods, your dog may sleep under your bed to be closer to you.
3. Pain or medical problems
Pain can cause excessive whining. If you suspect your dog is in pain, contact a veterinarian immediately.
4. Digestive issues
Your dog may have bloat or digestive issues keeping them up at night. If you've recently changed their diet or introduced a new treat, digestive issues can occur.
5. Puppies being puppies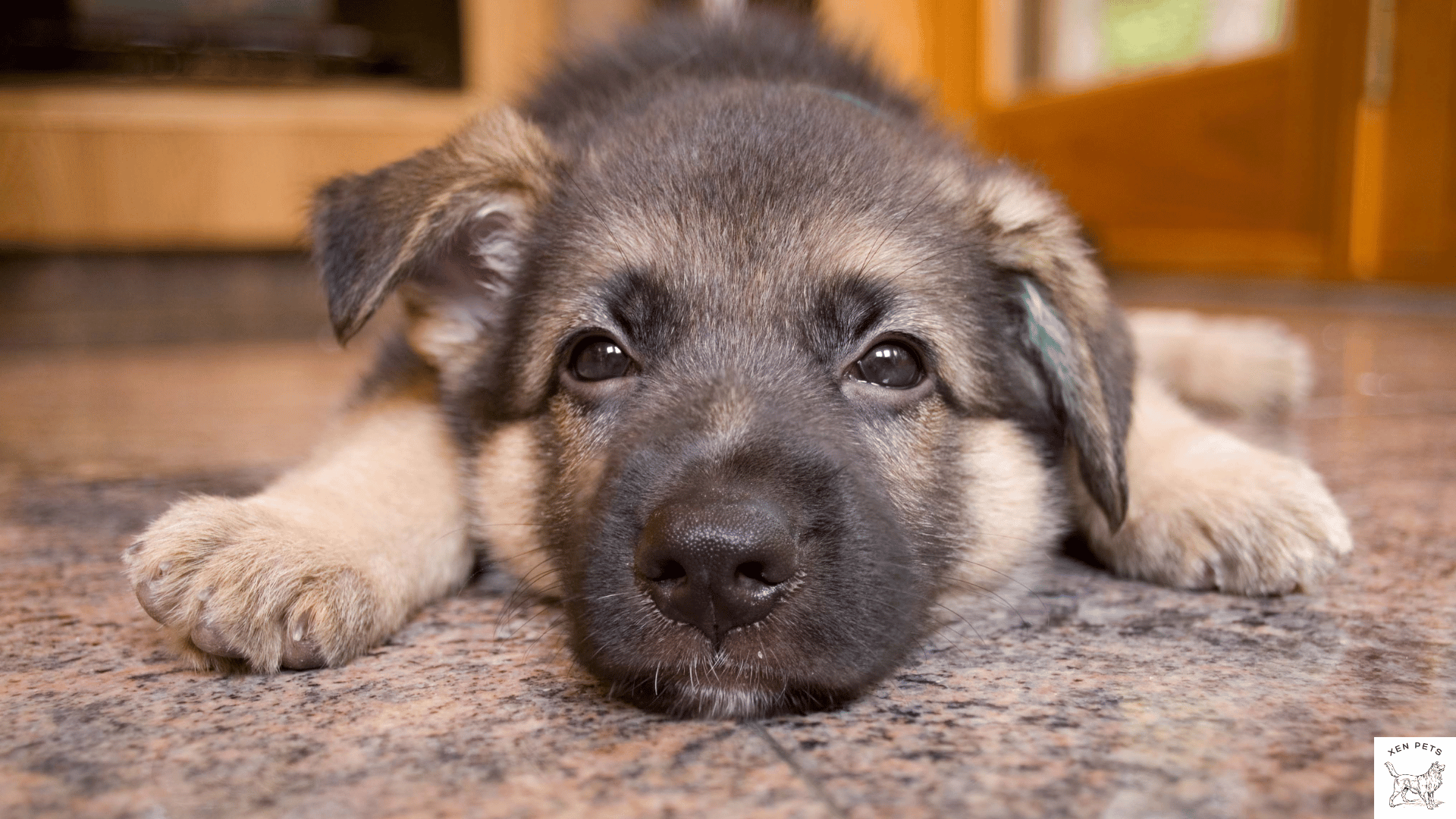 Puppies are active, restless, and spontaneous. They may whine at night for a number of reasons. Luckily, puppies sleep a lot too. If it's happening at night, your whining puppy will likely get through this whining period in a few days or weeks.
6. Lack of training
Lastly, a lack of dog training can cause your dog to whine. Crate training a dog is very important if that's the route you decide to take.
If you react to their whining while in a crate, they'll continue to whine constantly. Try ignoring these whines at night. It'll help you and your dog in the long run.